Services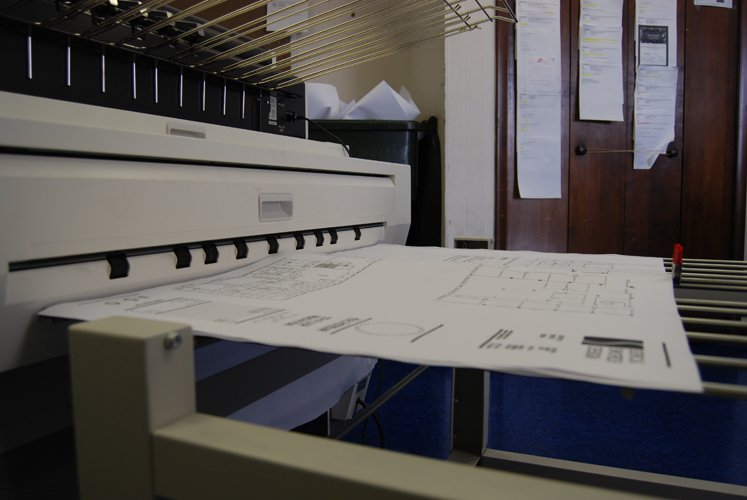 CCAD Reprographics offers the latest technology and a friendly experienced staff to get your job completed with accuracy and on time. While maintaining our sensitivity to your dead lines our wide format printers are capable of printing, copying and scanning widths up to 36 inches wide by virtually any length at a rate of 1000 sheets per hour. We have numerous media and binding options as well as full service distribution. Once the job is printed it can be rolled with wrappers that clearly identify the contents of the roll i.e. Company Name, Project Name, Full Set, Archs, Structs, MEP etc. We can accept hard copies we scan to file or send via email CD or Flash Drive and FTP. We are currently developing a Plan Room that will help you
manage your projects at maximum efficiency .
Contact us for more information about our Wide Format capabilities.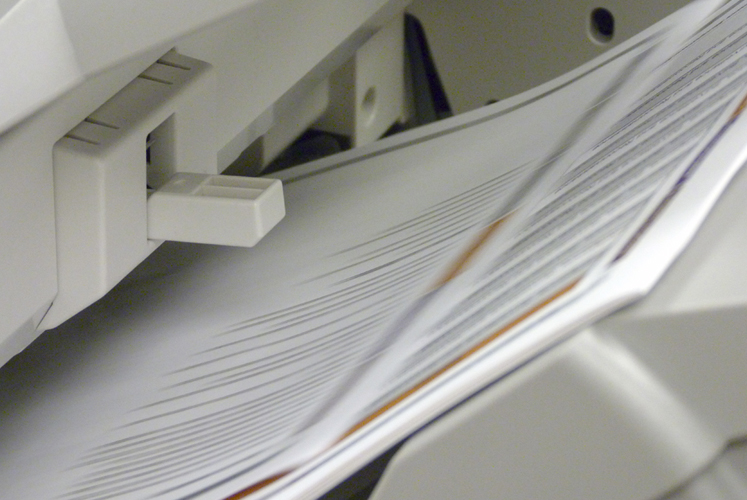 CCAD Reprographics offers the experience and technology to produce high quality results everyday. Our services are designed to intergrate all aspects of your project including color copies, tabs, covers,custom pagination and binding in sizes up to 11x17. Our capabilities include scanning and converting your documents into digital format to improve work flow, distribution and storage. we provide fast easy transfers of data via e-mail CD, DVD, Flash Drive and FTP. We accept PDF, DOC, XLS and TIFF formats. Contact us for more information about our Small Format capabilities.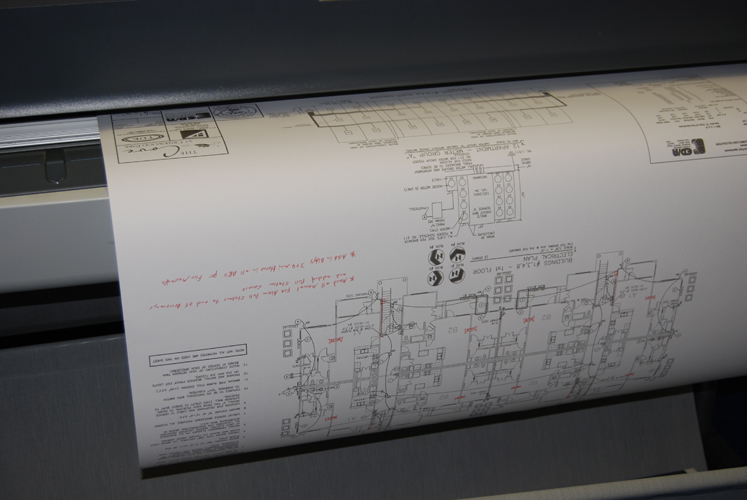 CCAD Reprographics guarantees a quality product with the combination of hardware, software and skilled technicians. Our capabilities include printing scanning and finishing in widths up to 42 inches wide by any length. We print on a wide variety of medias from bond papers to vinyl. We can provide mounting substrates and laminating films to ensure we match the materials to your projects specifications. File submission is handled via CD, DVD, Flash Drive, Hard Copy, E-mail and FTP. We accept PDF, TIFF and JPEG and several other application file formats. From simple charts for a meeting to complex display graphics, signs and banners for construction sites, trade shows and conferences . We guarantee results.
Lets talk about Laminating. We know how important it is for your color graphics to come out just right. From design time to final prints your investment is our investment. CCAD Reprographics is staffed by expert craftspeople that finish projects with pride. Mounting and Laminating enhance the appearance and stability of your projects while protecting from smears, dirt, moisture and UV light. We want to ensure that your posters, displays, signs and banners perform the way you designed them to perform. Contact us for more information about our Color Printing capabilities.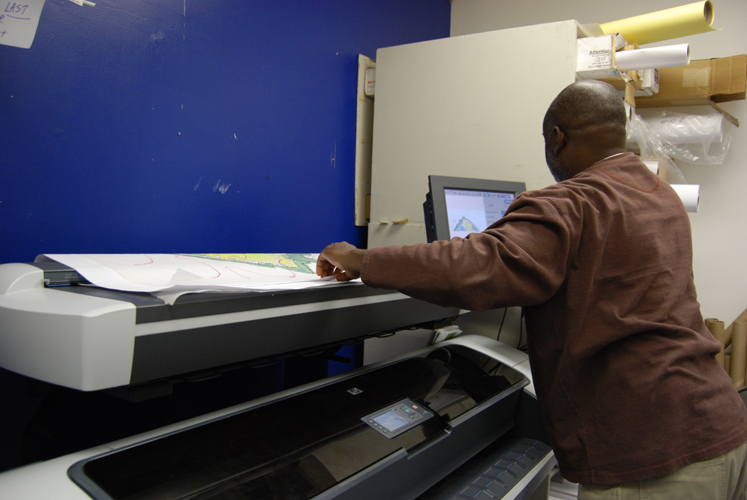 CCAD Reprographics can scan a 42 inch wide black and white or color. This gives our customers the capability of making full-size color copies of any rendering or color image. Our scanners can accept originals up to ½ inch thick. Architectural renderings large photos., maps and artwork are some of the things we can scan to file or reproduce in brilliant color.
Scan and archive your documents to CD-Rom. Clear out office space. using our color and black and white scanners. Drawings can be scanned indexed, and stored for future use. Prevent losing imporant documents due to fire or age.
CCAD reporgraphics can create a full range of color graphics to help fulfill your orders. We can create everything you need-banners, posters, exterior signage, trade show graphics, fliers, point-of-purchase displays, wall graphics and more-to your specifications. Large or small CCAD will help meet all your demands.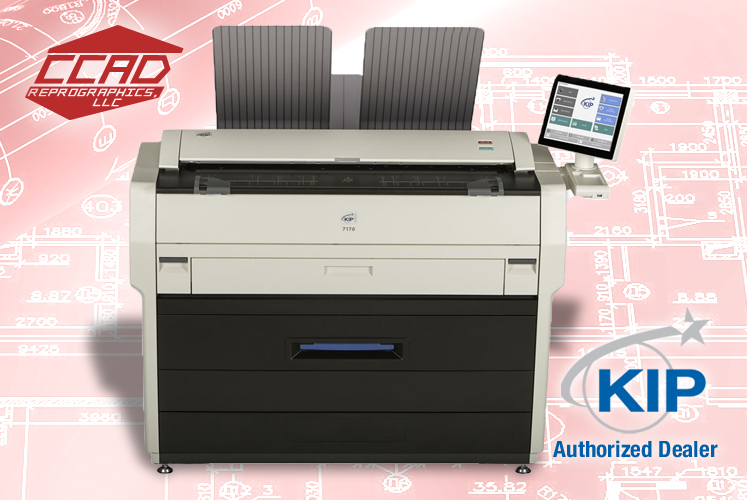 CCAD Reprographics carries equipment media and supplies for use in your office. We sell a wide variety of media for plotters, engineering copiers and digital printers. We offer direct sales of equipment new and used as well as creative cost per copy and equipment placement programs. Our onsite service programs are designed to provide you the convenience and speed of the latest equipment and technology to meet all your deadlines on time. CCAD will work with you to identify your specific equipment needs and deliver a program that combines all equipment, technology, media, supplies and maintenance in one bundled solution. We manage the printing while you focus on your core business.